EKR – The Beginnings of a Radio Company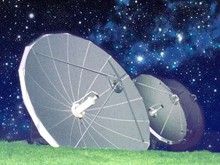 East Kent Radio was formed by the coming together of three broadcasting professionals in mid-1988, under the umbrella of Audiosonic Broadcast Limited. This company was incorporated in 1988 by Peter Leutner, David Leutner and Dianne Bressers with the intention, as part of its business strategy, to apply for the independent local radio licence for East Kent in the UK . In January 1995 Martin Hemingway joined the team as Chairman to spearhead our application for the re-advertised ILR East Kent Licence in May 1995. This was prepared by Audiosonic Broadcast Limited but it was made by East Kent Radio Limited (EKR), a company formed especially for that purpose. Having been unsuccessful in winning the ILR East Kent Licence the group agreed to stay together to push the idea of local radio in East Kent further.
RSL FM Broadcasts
In October 1995 East Kent Radio Limited joined the Kent Chamber of Commerce to extend its strategy of informing local businesses of the advantages of cost effective advertising on local radio. During December 1995 it was decided to launch a one month RSL broadcast based in the heart of East Kent at Stelling Minnis aimed mainly at Ashford and the surrounding areas. This trial Radio Station, EKR 107.2 generated substantial local interest and proved there was demand for such a service. Two applications to the Radio Authority were made for the small scale licences of "Canterbury/Ashford" and "Dover/Folkestone" in August 1996. Having been unsuccessful in being offered either licence the group continued to stay together to develop a Classic Rock format on satellite and digital radio.
EKR – European Klassik Rock on Satellite
European Klassik Rock (EKR) was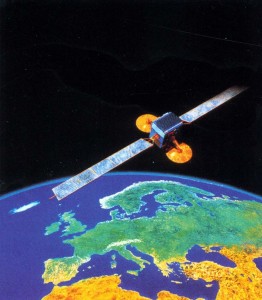 conceived with the aims to produce an experimental, economic but professional radio service of mainstream classic rock music. It concentrated on developing a unique format to the UK radio market that had not been provided before by any other UK broadcaster at that time. As a sideline opportunity "Night tracks" was developed to provide a live overnight sustaining service to ILR stations from midnight to 6 am . The approach taken was to support development and promotion of terrestrial broadcasting in Digital Radio (DAB) by joining the UK Digital radio forum. This assisted EKR as a new player in finding support within the industry and helped to generate interest in the expansion of new programme formats. New programming was considered a key element in making Digital Radio attractive to the consumer. EKR secured carriage on NTL's experimental DAB multiplex from Croydon in London.
European Klassik Rock and Night Tracks became a reality on 20 October 1997, transmitting on satellite, DAB in London , a one-month FM licence in Maidstone followed by North London in January 1998. A few Cable channels also re-broadcast the service in the UK. International interest took the company by surprise and requests for re-broadcasting of the service on cable and FM services throughout Mainland Europe and Ireland were received. After 15 months of programme service the experimental EKR service closed in sync with the closure of the trial DAB broadcasts in London.
Promotion of New DAB Radio Services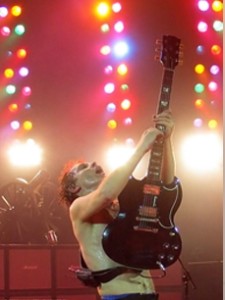 Into the new millennium we continued to lobby the Regulators for Ashford (Kent) and the surrounding areas to be included in the new licensing programme. We also campaigned for the increase of transmitter power over the previous small scale licences to improve coverage, offering a more realistic viable business opportunity. When Channel Travel Radio 107.6 FM closed, revoking its licence to The Radio Authority in September 2000, EKR Ashford was born. The license advertisement and application procedure was begun in July 2004. Submitted in August of the same year the licence was won by another applicant. Undeterred, EKR went online in June 2008, with four themed Rock Radio Streams with the incentive to promote New UK DAB Services together which the philosophy to give opportunities to new and unsigned Rock Bands….. The quest continues!